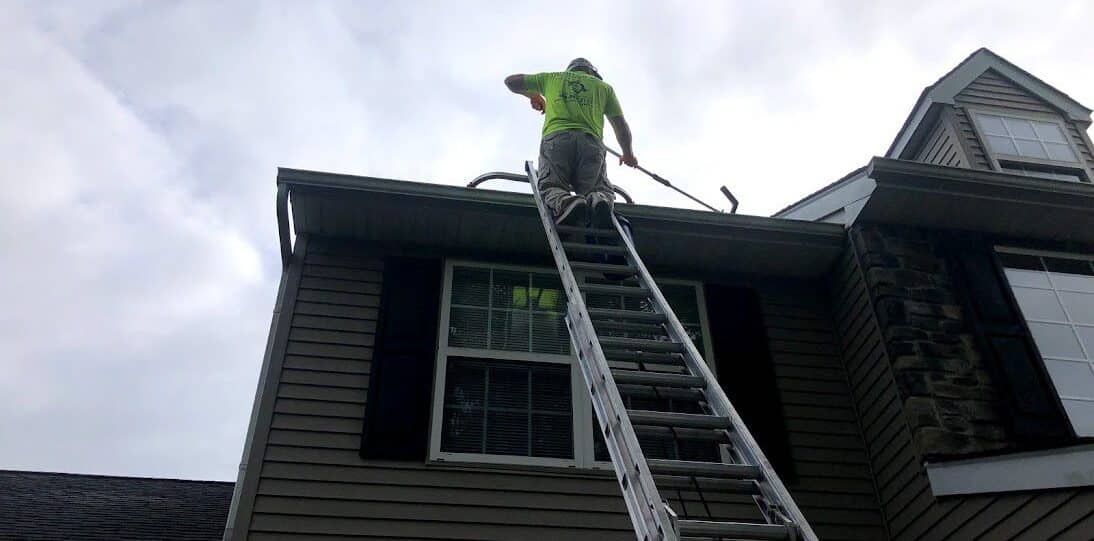 Winter, Spring, Summer, or Fall We Will Clear Them All!
When it comes to maintenance, gutters are often the most neglected part of a property. But their importance can never be overlooked. The gutter directs water away from the roof and the foundation of our house. Dirt and debris can clog the gutter downspout. If the dirt and debris prevent proper water drainage, it can cause multiple types of damage, including:
Roof leaks

Water damage to the interior and exterior of the house

Pest infestation

Foundation cracks
Protect your property with our annual and seasonal gutter cleaning in Collegeville, PA and Phoenixville, PA. We inspect each gutter, collect, and bag all debris, and flush out the downspouts to make sure everything is functioning properly!
Our Tips
Run visual inspections at regular intervals. Additionally, clear out the gutters after heavy storms or winds.
Our Pricing
Our prices may vary based on the severity or intensity of the work needed.