Book a Free Estimate
At No Cost & No Obligation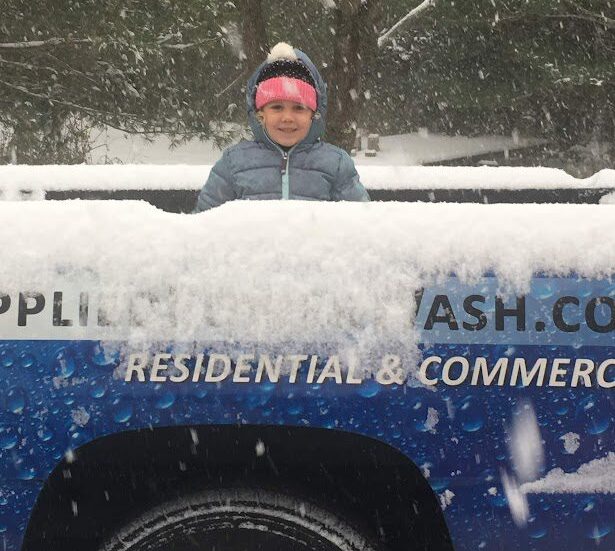 Get Commercial and Residential Snow Removal Services with Applied Power Wash
If you're on the lookout for snow removal services in Collegeville, PA, we have you covered. Applied Power Wash provides dependable and professional commercial and residential snow removal services to customers in Collegeville, Pennsylvania, and neighboring towns in Montgomery County and Chester County. With extensive experience in the industry and quality equipment, our reliable team can get the snow removed from your property quickly and efficiently.
Choosing Applied Power Wash for Snow Removal Services
Get professional snow removal services with us this winter. Here's why!
We won't pressure you into signing a contract with us right away. When you inquire about snow removal services with us, we'll give you a free estimate on our services. We will let you know of the costs, including salting and plowing, which is primarily dependent on the size of your property. We will also inform you about all the services that are performed during a snow removal job.
Utilize Advanced Equipment
Our machinery is designed to handle various snow removal needs, from large commercial properties to residential driveways and walkways. Equipped with powerful snow blowers, plows, and de-icing solutions, we ensure thorough snow removal, which increases the safety and accessibility during winter weather. Our experienced team and state-of-the-art equipment work together to provide reliable and hassle-free snow removal solutions for our clients, giving you peace of mind even in the harshest of winter conditions.
Minimize Risk to Property
Applied Power Wash's experienced team uses strategic snow-clearing techniques and advanced equipment to remove snow and ice, which reduces the chances of slip-and-fall accidents and property damage. By keeping driveways, walkways, and parking lots clear, we prioritize safety and accessibility for both residential and commercial properties. With our approach, you can trust us to safeguard your property from winter hazards!
Many Pennsylvania municipalities have regulations requiring property owners to keep their walkways and parking areas clear of snow and ice. If you fail to do so, it can result in costly fines. Our snow removal services make sure that your property remains compliant with these regulations, reducing the risk of financial penalties. 
Quick Cleaning of Driveways and Walkways
We provide swift and efficient clearing of driveways and walkways with our snow removal services. Our expert team and advanced equipment ensure that your pathways are quickly and thoroughly cleaned, which increases safety and accessibility during winter weather conditions. We prioritize quick solutions for your convenience!
Get a Free Estimate with Us Today!
Plan ahead this winter and seek reliable snow removal services with Applied Power Wash. Our services in Pennsylvania are available at a limited capacity, so call us now and let us get you secured on our calendar before the first snowfall!
Reach out to us today for a free estimate on commercial and residential services.
Our Tips
Learn about the local law before pushing removed snow on the road.
Our Pricing
Pricing is determined based on the size of the residential or commercial property.